Boost your vizual marketing with Google Street View
Upload to www and social networks
Optimised for all the systems
Usable for virtual reality
Link within the QR codes
Compatabile with printers
Emotions awaken
PANO3D is a certified photographer for Google Street View.
Virtual tour – Google Street View is a virtual tour of your business premises displayed on google maps and in the Google+ search results.
Google Street View virtual tours are fast, simple and affordable 360° presentations of your physical space.
44% of customer business or restaurant searches are made using google maps.
Improve the position of your site in search engine results.
People surfing the internet are not only looking for information about your business but also what it looks like. Services such as Google+, local maps and searches will be enhanced by a virtual tour of your premises.
We will create your Google + Company profile for FREE.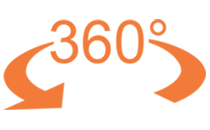 RECEIVE A COMPLIMENTARY PROPOSAL FOR YOUR LOCATION BY CONTACTING US TODAY.